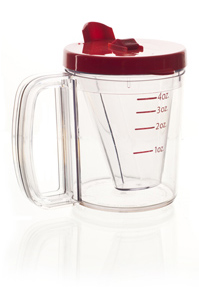 NEW Clear Design
for Increased Visibility

An invaluable drinking aid for a wide variety of patients with injuries or those who suffer from dysphagia or other swallowing disorders. This includes patients with limited muscle control or decreased strength, those with weak or limited range of arm or upper body motion, and those recovering from arm or neck injuries.
Wedge Cup is the ideal solution for any patient with injuries or swallowing disorders that make drinking difficult. Perfect for healthcare facilities, physicians, physical therapists or individual patients – Wedge Cup is the best way to help patients drink most any liquid easily and safely.
See how the Wedge Cup works >> VIEW OUR VIDEO